Need Managed Data Services in
North Fair Oaks, California

?
We
Securely Manage Your Business Data
So you can focus on the things that matter most
Especially geared for COVID-19 —
Your company's viability depends on Digital Devices, Data, and Networks
To Shelter-In-Place, Work-From-Home, and communicate with the outside world through our computers, tablets, and phones.
So when they stop working...
Save Time and Money, and Enjoy Peace of Mind when you
Manage your Information Systems with QuickFix
Fast Quote - Clear Price
We will tell you exactly what are your options and let you decide.
Quick Setup and Management
Mapping your existing equipment and hook them to our remote management system
Continuous Operation
We monitor your Information Systems 24 x 7 to ensure that your devices and network are working, and your data is safe
Call now:     (650) 968-2400
1. Schedule Your Walk-Thru
By clicking on the button below.
2. Mapping Your Information System
We connect to your devices, network, and data.
3. You're Covered!
We continuously monitor your devices, networks and data and ensuring they are working right. And taking proactive measures when needed.
Because we too run our business on computers and mobile devices
And so we know how devastating it can be when something you depend on daily - stops working
For over 15 years
We've been helping
Companies and Businesses
Have their Information Systems Run Smoothly
"Best service in time. Quick Fix = Quick Service + Fixed Price + On Time!"
"Thanks a lot for your work, quality, and reasonable prices! And that was really very fast."
Trusted by Leading Companies
Managed Services We Provide
Monitoring
North Fair Oaks Hardware Monitoring
Computers, Servers, and Networks
Data
North Fair Oaks Managed Data Services
Managed Backups
Cloud Storage
Data Recovery
Help Desk
North Fair Oaks Help Desk
We work with all the Major Manufacturers
And most likely can work with yours
At Quickfix we manage your devices, networks, and data continuously, efficiently, and safely
Frequently Asked Questions About
Managed Data Services in North Fair Oaks
What Makes a Good Data Manager?
File/folder backup is used in many different data services. The data backup is used to preserve files that are important to the business. The files or folders that are backed up will then be used to restore any important files in case something happens to the original backup. A file/folder backup also enables the user to restore important data from the backup, which will allow them to run other important functions like emailing important files.
What is included in managed services in North Fair Oaks, California?
The first thing to do when deciding on what type of data services you need is to determine the size of the files. The size of the data that you will be storing will affect the type of service that you will need to buy. The larger the files, the more expensive the service will be. Most data services offer a set amount of space that will be required to store the data, but in some cases, this can be increased if the data will increase significantly over the time that the company has been in business.
What is a managed storage?
File/folder backup software is used by a number of data services; however, the main purpose of this type of software is to be able to restore files that are on a different computer than the current computer. This software is made to be able to automatically copy files back to the computer from a device that is not compatible with the file and copy the files back into the correct location for them to be read. This is important for data that are sensitive or should be protected from being altered by someone else.
What is the difference between data and metadata?
Many of the different types of data services are offered for different purposes. In order to determine the right service, it is important to determine what type of data it is that will need to be stored.
What is a managed cloud service?
Data duplication is an option that many companies use to reduce the space used by their systems. This is especially important when the data is not changed very often; as more space is taken up, more work is done during the process. The most common methods of using data deduplication are to compress files or folders that contain very large amounts of data. Another option is to have the system use a folder that contains only files.
How do you manage data?
Copy/paste is a way to restore files that are already stored on another computer. Copy/paste requires that you have an internet connection so that you can transfer files from your current computer to a device that is compatible with the copy/paste software.
Is data governance part of data management?
Copy/paste is considered as the least important type of service in most cases; however, it is still available to companies that may need to recover files in order to ensure that they are safe in the event of an emergency. In order to copy/paste the files, the user will usually have to use a specific program that is compatible with their operating system. The program works by entering the file into the destination computer, saving the file, then clicking on the copy/paste button.
Map and driving directions to North Fair Oaks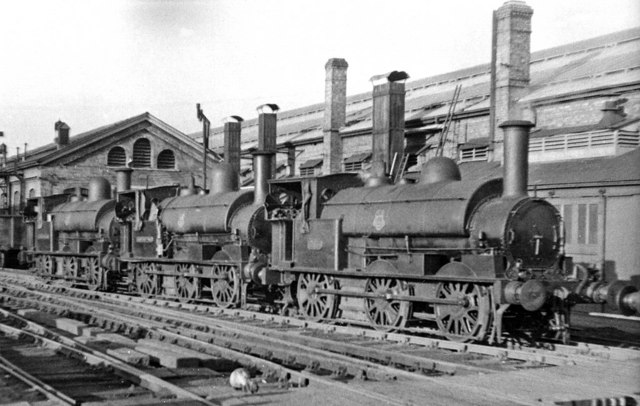 Servicing North Fair Oaks Zip Code(s)
94025 94063
A few places to visit around North Fair Oaks
Andrew Spinas Park
Park
3003 Bay Rd, Redwood City, CA 94063
redwoodcity.org
(0.67 miles)
Woodside Vineyards
Winery
205 Constitution Dr, Menlo Park, CA 94025
autovinogroup.com
(1.58 miles)
US Geological Survey
Government office
345 Middlefield Rd, Menlo Park, CA 94025
usgs.gov
(1.86 miles)
Hotel Lucent
727 El Camino Real, Menlo Park, CA 94025
hotellucent.com
(1.86 miles)
San Mateo County Historical
History museum
2200 Broadway, Redwood City, CA 94063
historysmc.org
(2.01 miles)
Red Morton Community Center
Community center
1120 Roosevelt Ave, Redwood City, CA 94061
rwcpd.com
(2.14 miles)
Jack W. Lyle Park
Park
640 Fremont St, Menlo Park, CA 94025
menlopark.org
(2.18 miles)
Gourmet Haus Staudt
Brewpub
2615 Broadway, Redwood City, CA 94063
gourmethausstaudt.com
(2.18 miles)
Dental
Law
Non-Profit
Biotech
Healthcare
Small Business
Financial
Address
Quick Fix Computer Services
1398 W El Camino Real E
Mountain View, CA 94040